My Journey to Wanigam, Kashmir
Come for the stories, stay for the ambiance, support the dream!
Early in 2019, I traveled to Kashmir, India to meet my brother for my new role as the official still photographer on his current film project, "Nargis".
For over 10 days, I documented the film crew as they braved challenging conditions–freezing cold, snow, rain, mud was only the half of it. Little did I know it is the most militarized region in the world. I interacted with the local villagers, who opened their hearts and homes to us.
It was a fantastic experience, memorialized in photographs to allow you a sneak peek of what it is like in Kashmir.
Upon my return, I shared my photos with a few friends, and I was strongly encouraged to share my photos and stories. I would personally and warmly invite you to my first photo exhibition.  The location at the San Jose Gurudwara was carefully selected for its beauty and prominence in the community.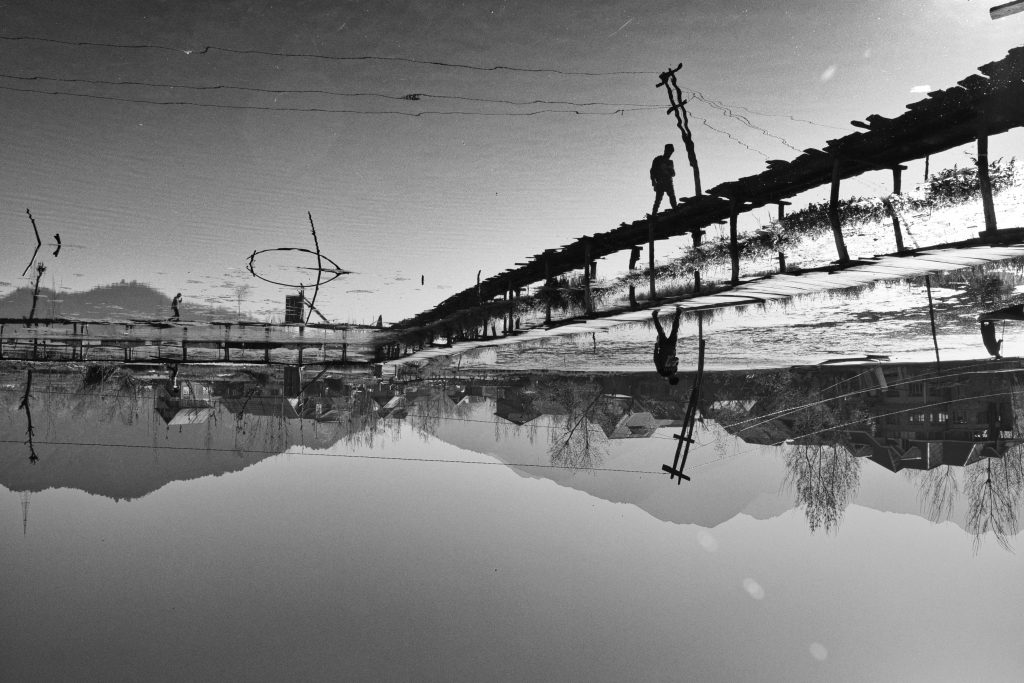 Please join me with your family. Come for the stories, stay for the ambiance, support the dream!
Date: May 25, 2019
Venue: The Library at the San Jose Gurudwara
3636 Gurdwara Avenue, San Jose, CA 95148
Directions: https://goo.gl/maps/J5WSeFwEYiu2dzgK7
Time: 2pm to 4pm
I really look forward to meeting you.
(Event is over, please look out for the next one. Thank you all for your support!)
About the movie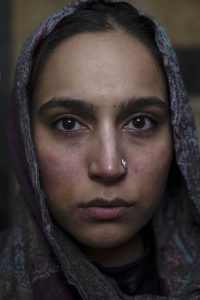 Nargis has been looking for her husband, Manzoor, for more than a year, since he left home to join the armed rebellion against the Indian state in Kashmir, but to no avail. She returns to her village.
She gets support from an admirer Yaseen, who encourages her to get back to weaving  and embroidering shawls. Unable to hide his feelings for her, Yaseen proposes marriage. Nargis declines. She cannot be selfish and abandon her hearth and home.
Shortly after, Manzoor returns home, unannounced. He was captured and tortured by the Indian army. A shell of his former self and a tormented soul. Nargis throws herself into rehabilitating Manzoor, but he carries the scars of the violence he suffered in captivity.
He battles his demons working as a sledge puller, and eventually  succumbs to the wily army officer he has to report to with devastating consequences.
The day Nargis has finished weaving a 'Kani' shawl, Yaseen is arrested by the army. Nargis leaves the house, with the shawl still wrapped around her.
Aamir Bashir: Writer I Director I Actor
Born in Srinagar, Kashmir, Aamir Bashir is a professional actor based in Mumbai, India. After his schooling in Kashmir, Aamir graduated in History from St. Stephen's College in Delhi and went on to read Law at the University of Delhi.
After working in television as a news correspondent and a travel show host, Aamir moved to Mumbai in 1998 to pursue a career in acting.  Aamir's commitment to acting has seen him excel in many independent films like 'Clever and Lonely', 'Split Wide Open', 'The Great Indian Butterfly', 'Peepli LIVE' and the award-winning 'Frozen'. He was nominated for Best Supporting Actor at the 2009 Screen Awards for his role in the film 'A Wednesday'. He can currently be seen in the Netflix web series Sacred Games.
Harud (Autumn) was his maiden venture as a Writer, Director and Producer. Harud won the Don Quixote Award at the Fribourg Intnl Film Festival 2011 and the prestigious National Award for Best Film in Urdu in 2013.  It has been in competition at more than 20 International Film Festivals. Harud was selected in Competition at the 2010 Toronto International Film Festival in the Discovery Section and has since gone on to compete in London, Dubai, Rotterdam, San Francisco, Jeonju – South Korea, Fukuoka – Japan,  Asiatica Rome, Durban, Munich among other Festivals.
Aamir Bashir is currently working on his second feature film titled "NARGIS". 
https://www.imdb.com/name/nm2085856/
Shanker Raman: Director of Photography
Shanker Raman is an award winning cinematographer, writer, producer and director, having worked professionally over the last two decades on several documentaries, shorts, feature films and TV commercials. After completing his Bachelors in Physics he went on to major in Cinematography from the Film and TV Institute of India, Pune. 
Shanker has shot seven feature films, written and co-written several screenplays. "Frozen", an original spectacle in black and white cinematography was awarded "Best Cinematography" at the prestigious Indian National Awards and at the Durban International Film Festival. 
In 2010, he shot, co-wrote and co-produced Harud(Autumn) which world premiered at TIFF 2010. It won the Don Quixote award at the Fribourg International Film Festival 2011 and the Indian National Award for "Best Film in Urdu" 2013.
In 2011 after working on "The Reluctant Fundamentalist" as Second Unit Cinematographer, Shanker collaborated with Mira Nair to shoot her short film "God Room", as part of a compilation film titled "Words with God", with six other directors, Emir Kusturica, Bahman Ghobadi, Amos Gitai, Warwick Thornton, Hector Babenco, Alex de la Iglesia and Hideo Nakata and produced by Guillermo Arriaga. 
In 2011, after attending the Berlinale Talent Campus, Shanker was invited to pitch at the "Open Doors" program at the Locarno International Film Festival. His script, "The Trappers Snare" was awarded the top award of 30,000 CHF, the Swiss support fund for production "visions sud est". 
In 2013, Shanker's screenplay "My Brother the Salesman and I" was one of the six projects selected for the NFDC screenwriters lab. Based on his personal memoirs, the film is about brotherhood, a companion guide for those who might be holding on to half-written chapters in their lives. Set in the year 1984, the film is a gentle story that depicts finding forgiveness in a painful memory. 
In 2016, Shanker completed his first feature film as director, titled "Gurgaon". A modern day noir set in the city of Gurgaon, it examines the theme of man vs man in his quest for modernity while chasing comfort and stability. Gurgaon, is an independent film at heart targeted for the widest mainstream release. It had it's All India theatrical release August 2017.